Here is this week's updates!
Send your students with winter clothes.
Parents, please begin to send your students with warm outdoor clothing for recess. Winter is upon us and the tempteratures are getting colder!
Midland Fundraiser orders should be arriving 1-2 weeks after Thanksgiving
Thank you again for all of the work everyone put in to the Fall fundraiser to help raise money for the school! The orders are on their way and they should be arriving shortly after Thanksgiving!
Sign up for hot lunches on time!
Please make sure that your children are signed up for hot lunches. It makes it much easier to prepare and make sure that we have sufficient food.
We need substitute teaxchers!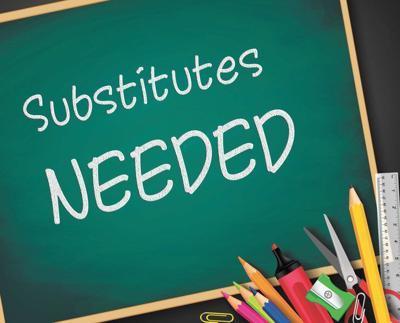 We have a need for substitute teachers. If you can cover a certain day of the week, have an age or subject preference, or can fit in anywhere, anytime, please contact us! (802) 622-0298
Member to Member Basketball Update
We have formed a "Member to Member Agreement" with the Athletic Director (TJ Powers) at Northfield Middle & High School. If you have a student (boy or girl) in grades (7th-12th) that would like to play Basketball this winter, see the atheltics page for more information.
Save the Dates
Save these dates:
Candy Cane O'Grams – Orders & Money Due (Fri. 12/10) for (Mon. 12/13 delivery)

Christmas Spirit Week (Mon. 12/13 – Fri. 12/17) 

Asking WCA Parents to contribute towards Cookie Exchange for Staff Appreciation –

Cookie drop off on (Wed. 12/15) & (Thurs. 12/16)

½ Day for WCA on Fri. 12/17 (dismissal at 11:30 am)

No after school Warrior Club 
More info to follow when we return from Thanksgiving break!
Many of the school photos are ready to be previewed!
This year Carolyn Mesh was able to take our school photos in-house this year! This means that time and attention was able to be taken to make sure they come out wonderful! It also means that we didn't end up giving options for different backdrops (maybe next year!)
That being said, we have uploaded a copy of them to the individual student profiles in Gradelink so WCA families can preview them before they get put in to this year's yearbook. Please log in and take a peek to make sure they are good to go. If you need your login information for Gradelink, let Tim Lenahan know (tim.lenahan@wcavt.org).
If there is anything wrong with your student's picture, let Carolyn know (pearlphotography915@gmail.com). Whether we missed updating the right photo, or you would just like to have it retaken, let her know. We'll get it taken care of!